for W3c validation
Note: as I'm currently evaluating and interviewing for product manager opportunities, I'm publishing many answers to the product, behavioral, business, and life questions I'm researching/practicing publicly rather than keep them private in a Google doc.
Tell me about your time at Zillow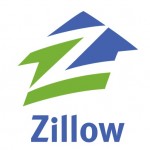 An internship at Zillow (building the neighborhood database using ESRI's ArcView product) was my first job after graduating from the University of Washington in 2005. I was promoted several times during the course of my employment there, ending as a business development lead. After almost 5 years, I wanted a new professional challenge. I was 27 and had always wanted to travel the world. I thought, "why not now?"
So I did — and it turned out to be the best decision I ever made (and led to Oh Hey World and Horizon).