for W3c validation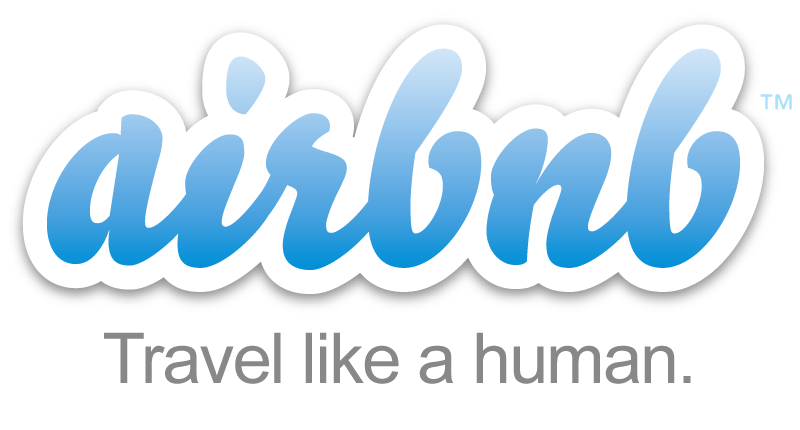 If you travel much, you've likely heard about AirBnB. If my memory serves me correctly, my friend Arjun was the first person to tell me about the site a year or so ago. If you're not familiar with the site, it allows anyone to rent out a spare room, couch, or entire apartment. Though I've had many conversations with people about the site, I'd never actually used the service to make a booking until 3 weeks ago. On past travels, I either stayed at hostels or rented private rooms in guest houses or hotels. Getting a better feel for local life in a given location is part of the draw of traveling for me, so I decided to take the plunge and give it a shot for the Barcelona leg of my current trip.
I certainly wouldn't call myself an AirBnB expert, but after three stays in Barcelona (I'm midway through my 3rd one right now), I'm finally in a position to share my experience using the site. First, a quick rundown of each of my three AirBnB experiences in Barcelona.
1st experience – My friend Anna (who I met in Chiang Mai at Songkran earlier this year) and I booked a two room apartment for the first 5 nights of our Barcelona trip. We didn't arrive until about midnight since we had a late flight from Brussels. Fortunately for us, our host was very friendly, and even walked 10 minutes to Wok to Walk where we had gotten lost trying to find the place. Side note – the only downside to not traveling with a phone is that it's very hard to meet people or find a place when you're lost (especially at night). The cashier at Wok to Walk had to call our host for us and told her where we were. The host spoke only Catalanese/Spanish, so it was a bit hard to communicate odds and ends, but fantastic location and living accommodations overall. The unit had two private rooms, living room with table, large kitchen, a washing machine (though it was broken when we were there). An excellent value for $70 per night split between two people.
2nd experience – Following my first stay, I spent 14 days at a place right near the Sant Antoni metro stop. The host was a graphic designer from Venezuela, and he rents out three rooms. There is one room with a single, one room with a twin, and one room with a queen – for 12, 20, and 25 euro a night respectively (at the time of publishing). Great wifi throughout, super clean and well maintained, had a washing machine, a private room and quiet, 10 minute walk to Las Ramblas. The first 5 days I stayed in the largest room, and the next 9 I stayed in the medium sized room. The host was out and about quite a bit of the time, so didn't get a ton of local insight — but it was a great, quiet place to hang out and work on my startup.
3rd experience – I'm only two days into my 5 day stay with Phil and Fiona near the Passe de Gracia metro stop, but it's been amazing thus far. I specifically wanted to stay with a family from AirBnB so as to get a better perspective on that type of travel experience. Their host profile was very personal, and was obvious it would be an amazing family experience – 2 kids and a 5 month old puppy were mentioned, and their reviews were beyond amazing. When I arrived, I was not disappointed. The two kids, though quite a handful sometimes, and the dog are a big part of what makes the stay so authentic. Staying in someone's "home" is different than renting out an entire spare apartment. As it turns out, Phil and Fiona are the founders of OurBnB.com with a fascinating story to tell, now covering a majority of their living expenses from revenue earned on AirBnB. The first afternoon I spent here, Phil and I spent a few hours talking about their OurBnB website, his experiences as a host, and talking through the current status and long term vision of Oh Hey World (since pivoted to Horizon). Lastly, the place is in a fantastic location, only a few blocks from the metro and a 10-12 minute walk to Las Ramblas.
Over all thoughts?
AirBnB is a brilliant business model, allowing individuals to monetizing their free space that otherwise would just be sitting collecting dust. It's every websites dream to hear stories of people like Phil and Fiona using their website to make a living. And it's no surprise that, as a result, Phil and Fiona are extremely strong brand advocates for AirBnB.
Unfortunately, I anticipate it's only a matter of time before some cities start cracking down and figure out a way to tax these bookings. I have little doubt hotels in cities are going to start lobbying for new laws as AirBnB moves from their current tech savvy audience to mainstream to make it more expensive for people to book using the site.
The review system is what makes AirBnB work. Without it, the whole thing would break down instantaneously. Without trust, a website has nothing.
I'll certainly be using the site again, many times over. Have you booked a place on AirBnB? If so, what was your experience? If not, what's holding you back?