for W3c validation
Note: as I'm currently evaluating and interviewing for product manager opportunities, I'm publishing many answers to the product, behavioral, business, and life questions I'm researching/practicing publicly rather than keep them private in a Google doc.
How did you vent your ideas and convince leadership?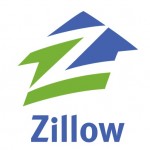 In order to convince leadership that prioritizing editing home facts as the first major post launch feature was our best use of development resources — we put together a case based on customer data.
Initially, all our customer feedback went into a single free form contact form and we were given a CSV/excel document with the submissions periodically. We quickly realized that made it difficult to sort through and prioritize what our customers were telling us.
We pushed an update to the contact form requiring categorization of feedback submissions by customers.
The new categorization field quickly led to the realization that X% of our feedback was related to inaccurate home facts and Zestimates.
As a result, we were able to show that a huge percentage of home facts were incorrect. We could then extrapolate that of the 66 million "homes" we had listed on the site, x% of them contained incorrect home facts. Our feedback was geocoded and could even show on a map which zip codes / counties contained the largest percentage of inaccurate home fact complaints (not all "counties" are created equal in terms of property records accuracy, that's for sure).
Lastly, as part of that customer research process, we realized what a strategic advantage it was to give home owners the ability to update their data before everyone else (Zillow now has the most accurate source of US property data anywhere in the country, because of the updates owners and agents have made since 2006).
As a result, leadership made the decision to prioritize editing home facts above all other potential features.