for W3c validation
Note: as I'm currently evaluating and interviewing for product manager opportunities, I'm publishing many answers to the product, behavioral, business, and life questions I'm researching/practicing publicly rather than keep them private in a Google doc.
What was your Riskiest Step or Experience?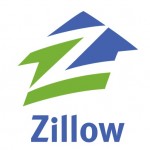 I'll say my riskiest move career step was leaving Zillow in 2010, since the company was growing and on a sure path to a lucrative IPO.
Why did I leave? Ultimately, I wanted a new challenge in life. Like many other high growth companies that attract strong talent, there wasn't the roles everyone wanted — as fast as they all wanted them. I'd put myself in the bucket of those who wanted a bigger set of challenges than our employer could accommodate at the present time.
Would I be better off financially had I stayed? Certainly.
Do I regret leaving? Not at all.
That said, I have nothing but good things to say about the company. I still have many friends who work there (it's safe to say they wouldn't still be there if they didn't love the work environment & culture), and still advise many potential Zillowites that it would be a great place for them to work.